It's been busy 'round here...no surprise...
Only SIX more days till we head to the Big Island for some Ironman fun and even more relaxation!!!! AHHHHH!!!
I'm more excited then I could ever explain...but prior to the vacation comes lots of planning...and working...
So today is another
What I Ate Wednesday
...I'll highlight some of the fab food I've been cooking up lately as well as give you a long awaited recipe....at the end ;)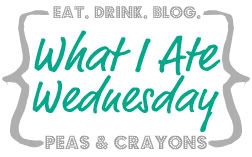 I've been digging breakfast lately...in any form...at home or out and about...
Breakfast on the Boardwalk at the Wavehouse...good food, great views
This morning's tofu scramble at good ole' standby Snooze...no pic of the bloody Mary...but it was great too!

The usual morning standby at home...soyrizo with veggie galore!
Can you see a theme in my breakfast choices?? A little spice and a whole lotta veg...but occasionally I do splurge on some pancake love....
Smores pancakes anyone????? Recipe's at the end...keep reading...
I've also been loving on salads for my work dinner...especially during
Powercakes
challenge (join us!)...
Or if I'm not at work I'm possibly at
Casa De Luz
eating from their fabulously vegan and gluten free menu...
And when all is said and done I enjoy my version of "ice cream"...frozen bananas, almond butter, and almond milk thrown in the Vitamix until creamy...talk about a treat!!
So there you go...lots of my goodies from the past week or so...now I'm hungry and need to go make some dinner...on the menu?? Roast cauliflower, broccoli, lentils, and I'm not sure what else yet...what are you eating tonight?
Oh yeah...here's the recipe...maybe you can eat dessert for breakfast tomorrow morning...hmmm...maybe I will too!